Return To Blog
We Love Wrecked Cars, Trucks, and SUV's
Wrecked Vehicle Makes and Models We Purchase
---
By Ben Silver - May 18, 2016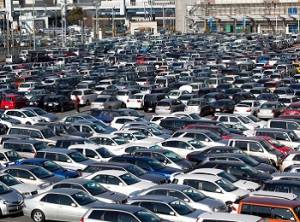 Central Auto Parts has been going crazy buying wrecked cars, junk vehicles, hammered SUV's, and totaled trucks! We're buying like crazy and spending money that coud end up in your pocket.  Here's some of the various makes and models of junk cars and truks we've been buying lately...

'04 Honda Pilot
'11 Toyota Prius
'09 Volvo S70
'13 Volkswagon Jetta
'05 Subaru Forester
'06 Subaru Legacy Outback
'99 Toyota Camry
'03 Honda Civic
'11 Kia Sorento
'08 Ford Focus
'08 Mazda 3
'02 Ford Explorer
'10 VW Jetta
'08 Jeep Grand Cherokee
'09 Toyota 4unner
'05 Lexus RX330
'13 Hyundai Elantra
'11 Subaru Impreza
'14 Kia Optima
'09 Dodge Caliber
'06 Honda Element
'02 Toyota Highlander
'06 Toyota Tacoma
'04 Chevy 1500 Silverado
'08 Nissan Xterra
'06 Audi A4
'12 Mazda 6
'02 Honda Accord
'07 Volkswagon Beetle
'11 Dodge Ram 1500
'09 Ford F150
'07 Toyota Sienna
'06 Chevrolet Avalanche
'04 Scion TC
'09 Nissan Murano

This is less than half of the vehicles we might purchase in any given month, so we're ready to give you TOP DOLLAR for your junk car.  We're buying many different makes and models of trucks and SUV's.  We buy diesel trucks as well, so don't hesitate to give us a call or send in our secure form with your information and we'll give you a bid for your junk car.